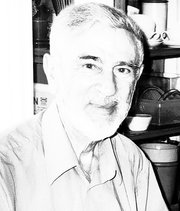 Amnesty International Group 137 was formed in San Diego in 1969 and has been continuously active as a group ever since.  Nick Stamon, pictured left, was one of the founders of  Group 137 and was active in the group up until his death in 2011 at age 88.  Read more about Nick's life.
Group 137 Local Heroes!
Two of Group 137′s members, Sophak Yem and Fabiola Navarro, were named 2013 KPBS/Union Bank Local Heroes of San Diego!
According to the KPBS website, the Local Heroes awards are given to San Diegans who are "making a difference by improving their workplace, profession, neighborhood, community, region and the world."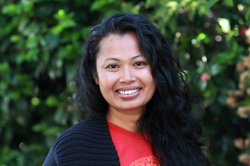 Sophak was named a 2013 Asian Pacific American Heritage Month Local Hero.  Read her story here!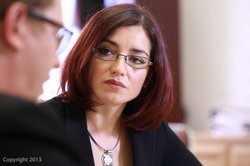 Fabiola was named a 2013 Hispanic Heritage Month Local Hero.  You can read her story here!
In memoriam:  Tim Spann, 1951-2018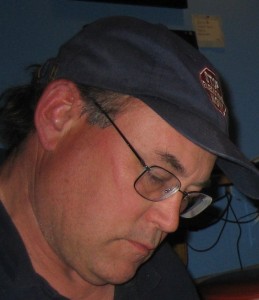 Tim Spann was a long-time Group 137 member and death penalty abolition activist.  He joined Group 137 in the 1980s and served as group coordinator for several years in the 1990s.  Tim was a talented sign maker by profession and made many signs and banners for our group's events over the years at his own expense.  He handled group event logistics and always made sure everything ran smoothly from behind the scenes.  He freely gave of his time and resources and was much beloved in the Amnesty  and death penalty communities, as well as among his wide circle of friends that shared his interests in film, art, music, motorcycles, and human rights.  He is deeply  missed.