We have a new meeting schedule as of January, 2023!  We'll be holding in-person meetings on 2nd Saturdays of each month at 3 pm at Mazara Tattoria/Pizzeria.  We'll also occasionally hold virtual meetings with guest speakers on various human rights issues.
If you are not on our email list and would like to join, click here, then click either "Subscribe to this group" or "Join group", whichever one is displayed on the page.  We'll send reminders for all our meetings and events.  Email us at group137@amnestysd.org for more info.
_______________________________________________________________
Amnesty Group 137 currently holds our monthly meetings at Mazara Trattoria, 2302 30th Street in the South Park neighborhood (map below) on the 2nd Saturday of every month at 3 pm at the long table in the back room.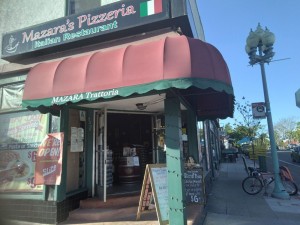 At our meetings, we usually write letters on two or three Urgent Human Rights Actions and then discuss our future events and plans.  We provide the letterheads, envelopes, stamps, and pens, so you don't need to bring anything with you other than your compassion and determination to help people who have suffered grave human rights abuses.
To see urgent actions we've written on in past meetings, click here.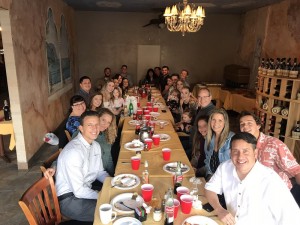 Mazara has its own parking lot in back, and there is usually street parking available as well.  Look for the Amnesty International table sign on the long table in the back room.
Remember:  write a letter, save a life!